Nestled on the eastern coast of Japan's Honshu Island, Oarai is a picturesque coastal town that's home to the breathtaking Oarai Sun Beach. Known for its golden sands and clear waters, it's a destination that captures the hearts of many.
As a Californian who's used to the Pacific's grandeur, my first glimpse of Oarai's shoreline brought a nostalgic smile to my face. It reminded me of home, yet offered something uniquely Japanese.
If you're visiting Japan for the first time, don't miss the sunrise at Oarai Sun Beach. It's a sight to behold!
Oarai Sun Beach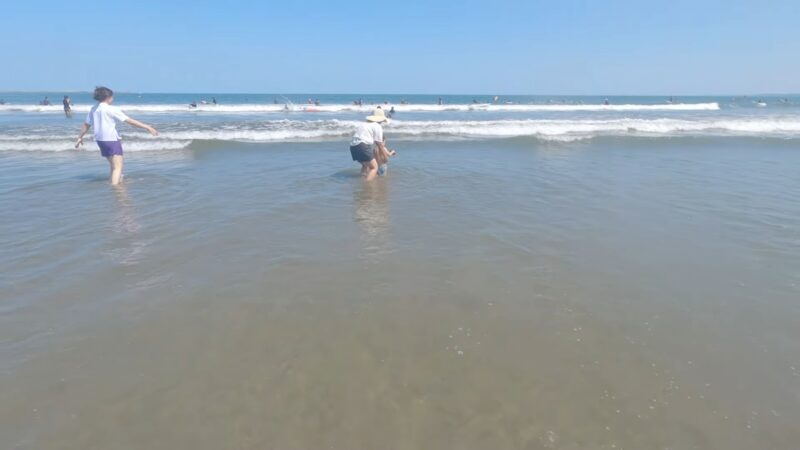 Oarai Sun Beach is more than just a beach; it's a popular coastal destination that draws both locals and tourists alike. The beach's golden sands stretch for miles, and the clear waters invite you to take a refreshing dip. It's a place where you can relax under the sun or engage in various water sports.
The golden sands are soft to the touch, perfect for a leisurely stroll or building sandcastles with the kids. The clear waters are calm and inviting, offering a refreshing escape from the summer heat. The gentle waves are perfect for swimming, and the view of the horizon is simply mesmerizing.
For those seeking adventure, Oarai Sun Beach offers a plethora of activities and water sports. From surfing and jet skiing to snorkeling and beach volleyball, there's something for everyone. Equipment rentals are readily available, so you don't have to worry about bringing your gear.
| | | |
| --- | --- | --- |
| Activity | Description | Suitable For |
| Surfing | Ride the waves on a surfboard | Intermediate-Advanced |
| Jet Skiing | Speed across the water on a jet ski | Beginners-Advanced |
| Snorkeling | Explore the underwater world with a mask and snorkel | Beginners-Advanced |
| Beach Volleyball | Enjoy a friendly game of volleyball on the soft sandy beach | All Ages |
Best times to visit and seasonal considerations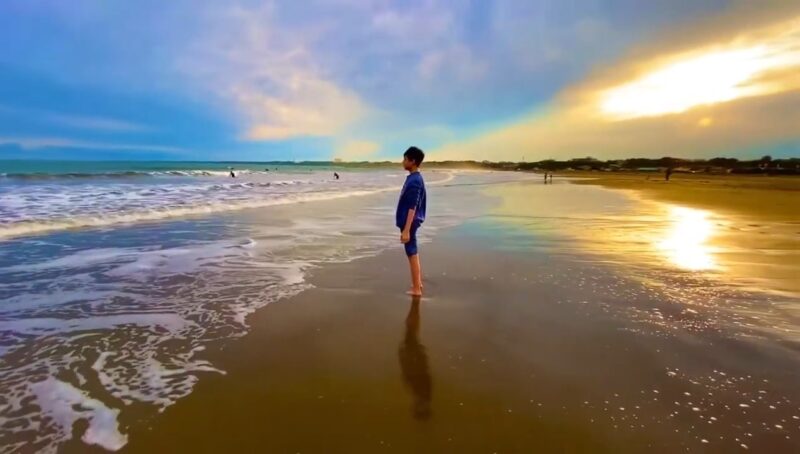 Oarai Sun Beach is beautiful year-round, but each season offers a different experience:
Spring: Mild temperatures and blooming flowers make it a pleasant time for beach walks and picnics.
Summer: The peak season for swimming and water sports, with warm waters and vibrant beach life.
Autumn: Cooler weather and fewer crowds make it ideal for a peaceful retreat. The changing leaves add a touch of color to the landscape.
Winter: Though swimming might be off the table, the beach's winter beauty is still worth a visit. Imagine the serene view of snow-dusted sands.
Interesting Fact: Oarai hosts an annual Beach Festival in summer, featuring fireworks, music, and local food. It's a cultural experience not to be missed!
Oarai Isosaki Shrine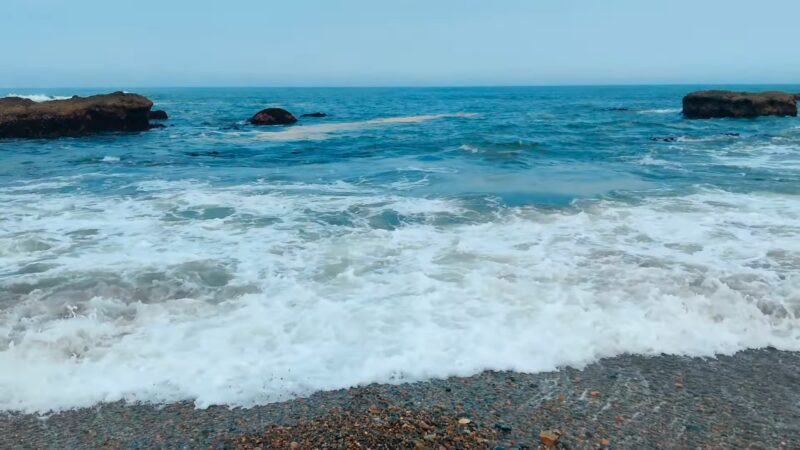 Perched on a rocky outcrop overlooking the sea, the Oarai Isosaki Shrine is a spiritual oasis that adds a mystical touch to the coastal town. This Shinto shrine, with its iconic torii gate standing in the water, is a symbol of harmony between nature and spirituality.
The views from the shrine are nothing short of stunning. As you approach the torii gate, you'll be greeted by the endless expanse of the ocean, with waves crashing against the rocks. The gate itself, partially submerged in water, creates a picturesque scene that's a favorite among photographers.
The Oarai Isosaki Shrine is more than just a beautiful landmark; it's a place of spiritual significance. Locals come here to pray and seek blessings, and the serene atmosphere invites reflection and meditation. The shrine's architecture and rituals offer a glimpse into Japan's rich cultural heritage.
Pro Tip: Visit the shrine at low tide to walk close to the torii gate. It's a unique experience that offers a different perspective of this sacred site.
Exploring Oarai Town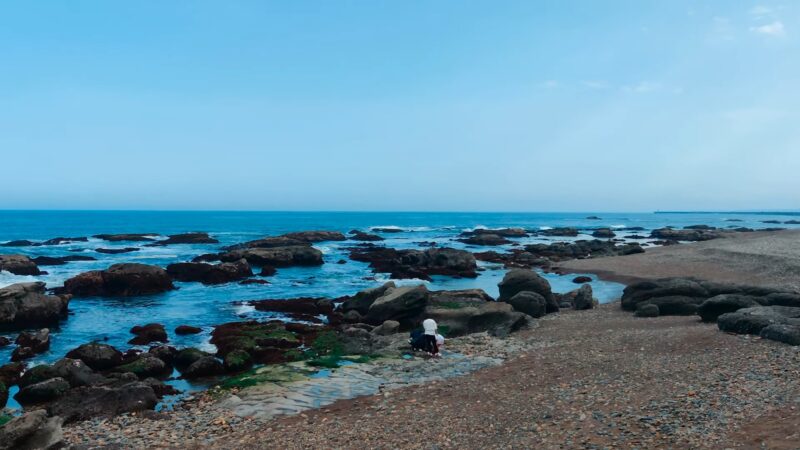 Beyond the beach, the town of Oarai is a charming destination filled with history, culture, and entertainment. From museums and galleries to shopping and dining, there's plenty to explore.
Anime fans might recognize Oarai from the popular series "Girls und Panzer." The town served as the setting for the anime, and you'll find various themed attractions and merchandise around town. It's a fun way to connect with Japanese pop culture.
Oarai has more to offer than just the beach and shrine. Below are some other attractions worth exploring:
| | |
| --- | --- |
| Attraction | Description |
| Oarai Aquarium | Explore marine life in one of Japan's largest aquariums |
| Oarai Maritime Museum | Learn about the town's maritime history and see vintage ships |
| Local Art Galleries | Discover local art and crafts in various galleries |
| Shopping District | Shop for souvenirs, local products, and "Girls und Panzer" merchandise |
Local Cuisine and Dining Options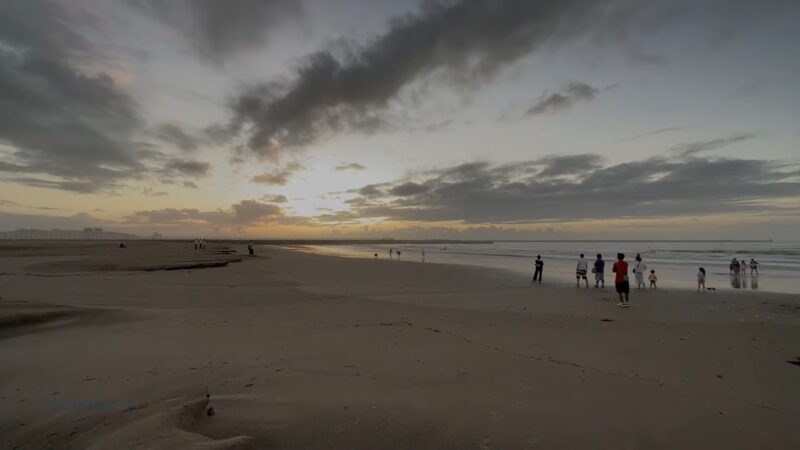 Oarai's coastal location means seafood is a highlight of the local cuisine. From fresh sushi and sashimi to grilled fish and seafood stews, the flavors are as vibrant as the ocean itself.
Whether you prefer upscale dining or casual eateries, Oarai has something to satisfy your palate. Here are some recommended places to try:
| | | |
| --- | --- | --- |
| Restaurant | Specialty | Price Range |
| Oarai Sushi House | Fresh sushi and sashimi | $$$ |
| Seaside Grill | Grilled seafood and local dishes | $$ |
| Nautical Café | Coffee, pastries, and light meals with a sea view | $ |
Interesting Fact: Don't miss trying "Anglerfish Stew," a local delicacy that's both flavorful and unique to Oarai.
Accommodation and Lodging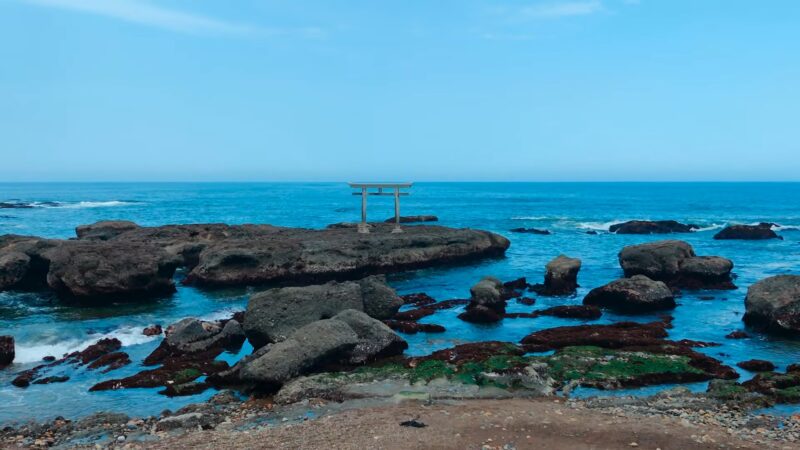 Oarai offers a range of accommodation options to suit every budget and preference. From luxurious beachfront resorts to cozy guesthouses and budget-friendly hotels, you'll find the perfect place to rest after a day of exploration.
| | | |
| --- | --- | --- |
| Type | Description | Price Range |
| Resorts | Luxurious amenities with sea views | $$$ |
| Hotels | Comfortable rooms with various facilities | $$-$$$ |
| Guesthouses | Homely stays with local hosts | $-$$ |
Getting to Oarai Sun Beach
Getting to Oarai is convenient, with various transportation options available. You can reach Oarai by train, bus, or car from major cities and nearby airports. Detailed information and schedules can be found online or at local tourist information centers.
Trains from Tokyo and other major cities connect to Oarai, and buses run regularly from nearby airports. Rental cars are also available for those who prefer to drive.
FAQ
Is Oarai Sun Beach suitable for children?
Yes, the beach is family-friendly with lifeguards and amenities.
Are there English-speaking guides available?
Many tourist spots offer English-speaking guides or information in English.
What currency is accepted?
Japanese Yen (JPY) is the accepted currency. Credit cards are widely accepted.
As the Sun Sets
Oarai Sun Beach and its surrounding attractions offer a unique blend of natural beauty, cultural richness, and modern entertainment. From the golden sands to the spiritual Oarai Isosaki Shrine, the charm of Oarai is undeniable.
Whether you're an adventurer, a food lover, or someone seeking a peaceful retreat, Oarai welcomes you with open arms. Come and experience the beauty of Oarai, where the sun meets the sea.