Japan, the Land of the Rising Sun, is widely celebrated for its rich cultural heritage, mouth-watering sushi, efficient bullet trains, and blooming cherry blossoms. But tucked away from the bustling cityscapes, Japan also offers an incredible wealth of scenic coastlines.
This treasure trove of beaches brings you azure waters, fine sand, and breath-taking landscapes, where relaxation is guaranteed. From tranquil retreats to adrenaline-fueled water sports, these beaches will fill your heart and camera roll with unforgettable memories. Here's a countdown of the ten best Japanese beaches to grace in 2023.
10. Kondoi Beach, Taketomi Island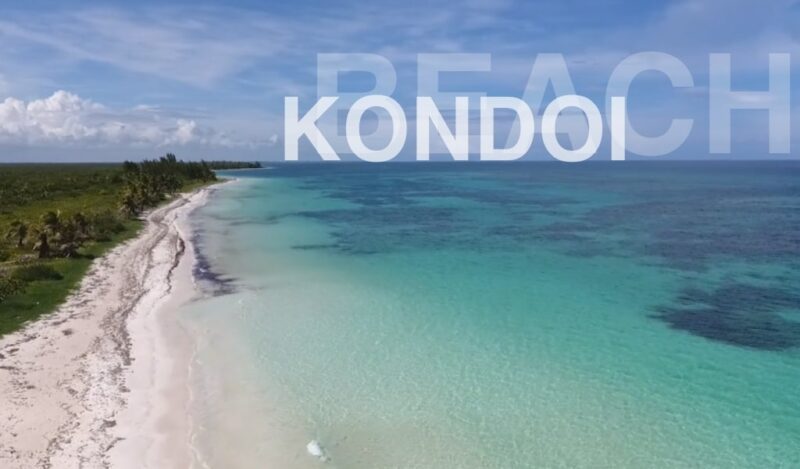 Pros: White sandy beach, Crystal clear water, Less crowded
Cons: Few amenities, Limited dining options
Fees: No entrance fee
Taketomi Island, located off the Okinawa coast, presents Kondoi Beach, a lesser-known but stunningly beautiful beach. The beach's pristine white sands, coupled with its clear turquoise waters, serve as the perfect setting for a laid-back beach day.
Beyond the beach, explore the traditional Ryukyuan village with its charming red-tiled roofs and white sandy paths lined with coral walls. Don't miss a water buffalo cart ride, a signature experience on the island. The observation tower in the village offers panoramic island views and is just a 20-minute bike ride from the beach.
9. Chirihama Beach, Ishikawa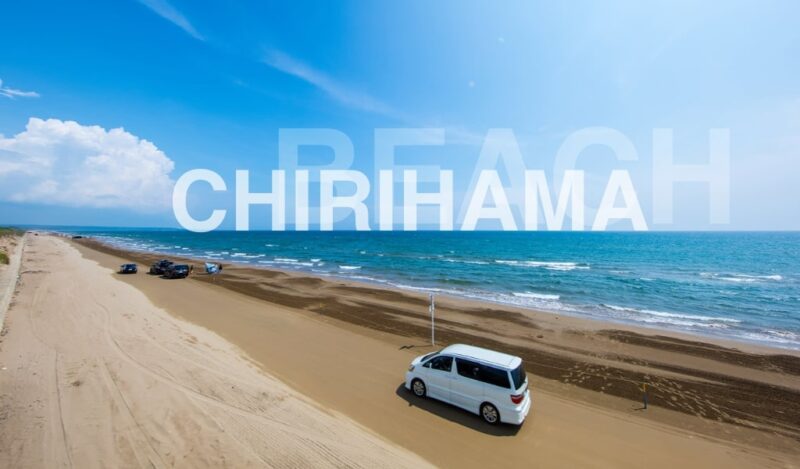 Pros: Drive-on beach, Scenic views
Cons: Can be crowded, Few water sports
Fees: No entrance fee
Chirihama Beach is an enchanting stretch of coastline where you can actually drive on the beach! This unusual feature is due to the hard-packed sand, forming a natural roadway beside the sea.
Nearby attractions include the Ishikawa Prefecture's historical sites like Kanazawa Castle and Kenrokuen Garden, each showcasing beautiful architecture and landscaping. Seafood lovers will rejoice at the Noto Peninsula's fresh catch, particularly the winter crabs.
8. Katsurahama Beach, Kochi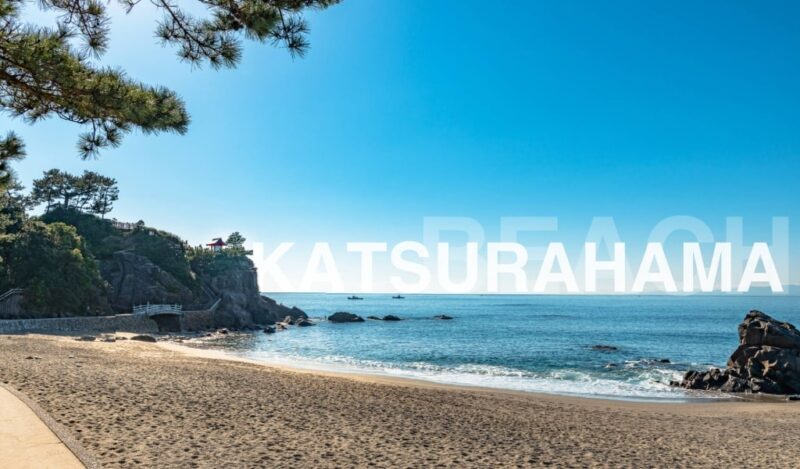 Pros: Scenic beauty, Cultural significance
Cons: Swimming not allowed
Fees: No entrance fee
Katsurahama Beach, set against the azure waters and under a sprawling sky, is best known for its cultural and historical significance. The highlight is the statue of Sakamoto Ryoma, a prominent figure in Japan's movement towards modernization.
Adjacent to the beach is the Sakamoto Ryoma Memorial Museum and Katsurahama Aquarium, featuring an array of local marine life. The stunning Kochi Castle and Sunday Market are also within reach for a fulfilling day out.
7. Shirahama Beach, Wakayama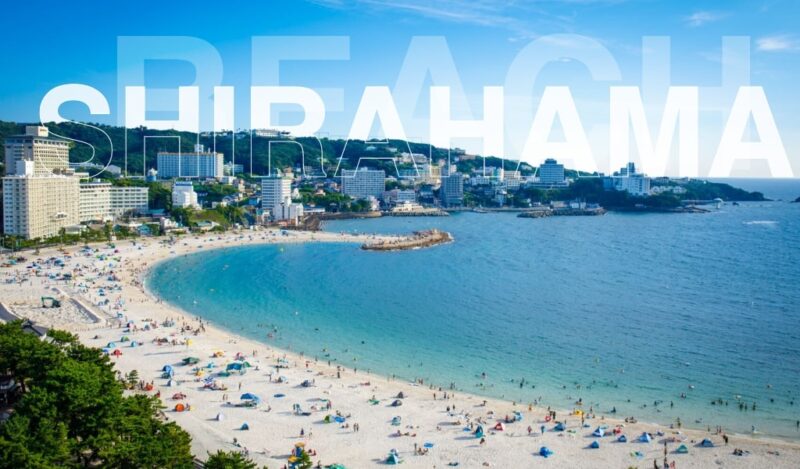 Pros: White sandy beach, Hot springs nearby
Cons: Can be crowded during peak season
Fees: No entrance fee
Boasting one of Japan's largest white sand beaches, Shirahama Beach is a fusion of natural beauty and local amenities. After a dip in the ocean, rejuvenate in the nearby hot springs, a unique feature of this region.
The Adventure World Zoo and Engetsuto Island, known for its full-moon shaped cave, are major attractions in the vicinity. Another must-see is the Senjojiki Rock Formation, a mesmerizing geological marvel by the coast.
6. Jodogahama Beach, Iwate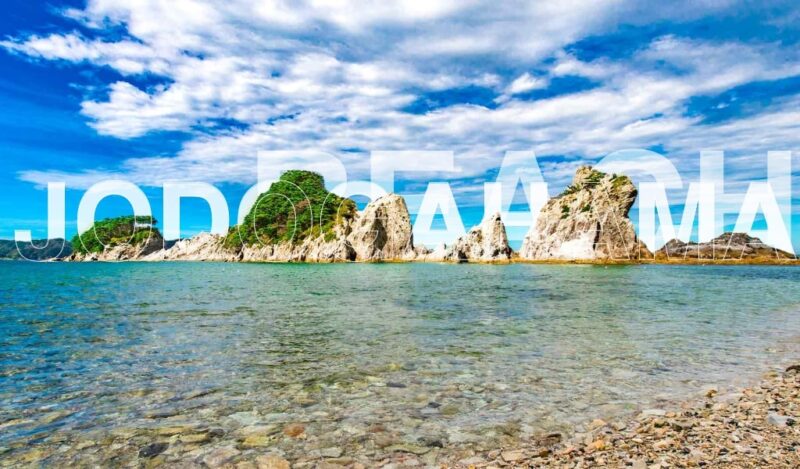 Pros: Scenic beauty, Boat tours
Cons: Limited dining options, No sandy beach
Fees: No entrance fee
Bearing the name "Pure Land Beach," Jodogahama Beach offers a serene retreat with its clear blue waters and dramatic rock formations.
Venture out on a boat tour to explore the sea caves and enjoy the vibrant marine life. Other attractions include the Sanriku Fukko National Park and the Michinoku Shiokaze Trail, offering an immersive nature experience.
5. Yonaha Maehama Beach, Miyakojima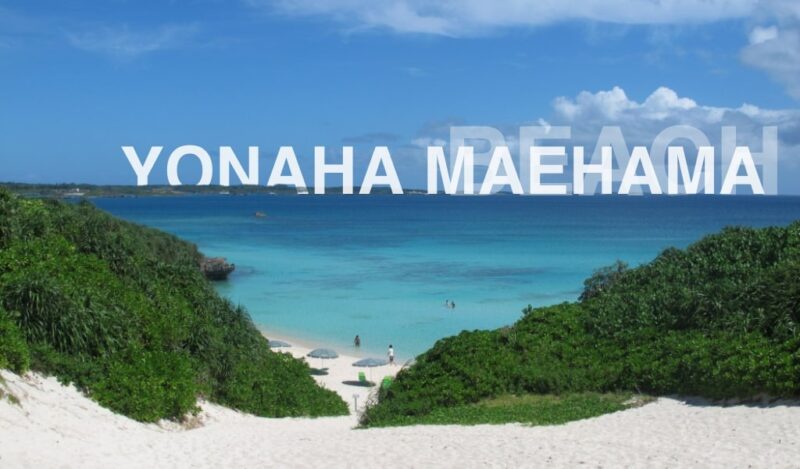 Pros: Crystal clear water, Variety of water sports
Cons: Crowded during peak season
Fees: No entrance fee
Widely praised for its powder-fine white sand and crystal-clear turquoise waters, Yonaha Maehama Beach is a paradise for beach lovers. It's an excellent spot for swimming, sunbathing, and various water sports.
Just a short drive away lies the iconic Miyakojima city, home to the beautiful Hisamatsugoyushi Monument, local shopping districts, and traditional Okinawan cuisine.
4. Nishihama Beach, Hateruma Island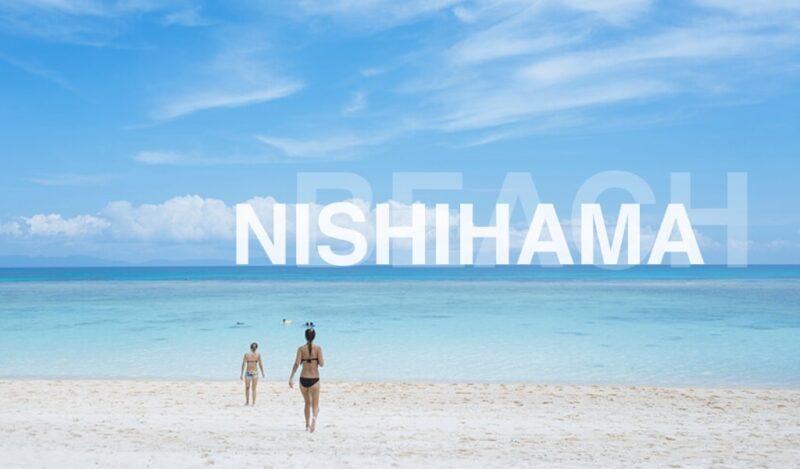 Pros: Secluded location, Ideal for snorkeling
Cons: Limited facilities, Access can be tricky
Fees: No entrance fee
As the southernmost inhabited island of Japan, Hateruma offers the secluded Nishihama Beach, characterized by emerald waters and an abundance of coral reefs.
Enjoy a day of snorkeling to witness vibrant marine life, followed by a visit to the Hateruma Island Observatory, the southernmost point where you can gaze at the starry heavens.
3. Amanohashidate Sandbar, Kyoto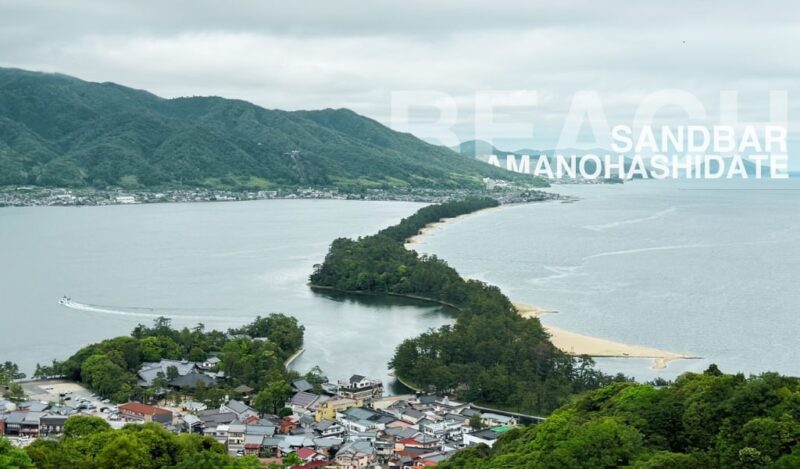 Pros: Unique landform, Stunning views
Cons: Not ideal for swimming
Fees: Free, but there is a charge for the viewing platforms
Amanohashidate, one of Japan's three scenic views, is a narrow, pine tree-clad sandbar that spans Miyazu Bay. Although not a conventional beach, it offers picturesque views and a unique beach experience.
Take a leisurely bike ride along the sandbar, visit the nearby temples, and don't miss the spectacular view from the Amanohashidate View Land and Kasamatsu Park.
2. Sunayama Beach, Miyakojima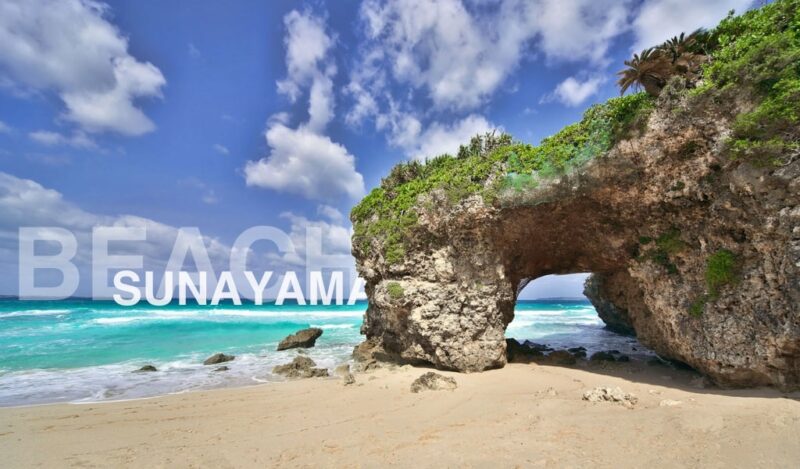 Pros: Scenic beauty, Less crowded
Cons: Limited facilities
Fees: No entrance fee
Sunayama Beach, characterized by its distinctive sand dune arch, offers a more secluded and tranquil alternative to the busier Yonaha Maehama Beach.
Apart from enjoying the beach, a trip to the nearby Miyako Island Sea Treasure Museum, which showcases local marine and geological exhibits, is highly recommended.
1. Shirahama Ohama Beach, Shimoda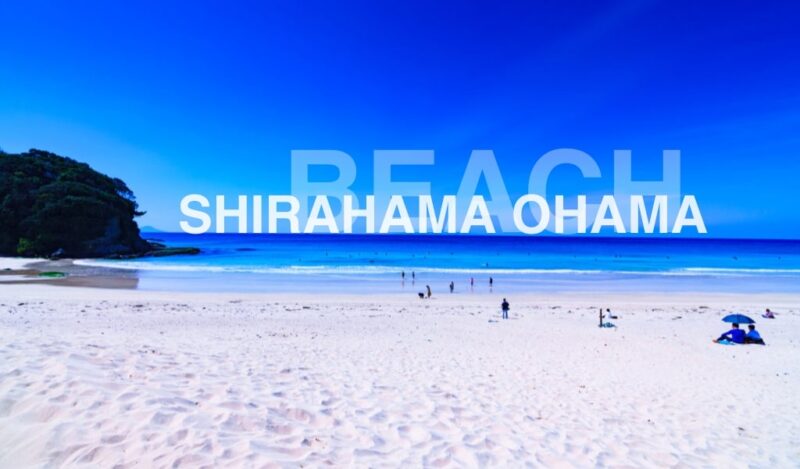 Pros: Wide sandy beach, Vibrant nightlife
Cons: Crowded during peak season
Fees: No entrance fee
Topping the list is Shirahama Ohama Beach, located in Shimoda, Shizuoka. Its extensive sandy beach, clear waters, and vibrant nightlife make it the ultimate beach destination in Japan.
Explore the rich history of Shimoda at the Perry Road and Ryosen-ji Temple. For nature lovers, the Shimoda Ropeway to Nesugata Yama Park offers panoramic city views, and the Tsumekizaki Lighthouse provides a peaceful setting with a stunning seascape.
FAQs
Are all Japanese beaches suitable for swimming?
Not all beaches are ideal for swimming. For instance, swimming is prohibited at Katsurahama Beach due to strong currents, and the Amanohashidate Sandbar, while incredibly scenic, isn't the best spot for a swim. However, many other beaches on the list, like Shirahama Beach or Yonaha Maehama Beach, are perfect for a refreshing dip.
What is the best time of the year to visit these beaches?
The best time to visit most Japanese beaches is between late spring and early autumn (May to September), when the weather is warmer. Note that some beaches may be quite crowded during Japan's summer vacation season (late July to early September).
Do I need to pay to access beaches in Japan?
No, generally speaking, you don't need to pay any fees to access these beaches. However, there may be charges for amenities such as loungers, umbrellas, or parking. Amanohashidate Sandbar, while free to walk or cycle on, charges for accessing the viewing platforms.
Are these beaches safe for children?
Many of these beaches, such as Shirahama Ohama Beach and Yonaha Maehama Beach, are family-friendly and safe for children. However, always supervise young ones around water and be aware of any potential risks such as strong currents or high tides.
Are there accommodations close by?
Yes, most of these beach locations have a range of accommodations nearby. This can vary from luxury resorts to budget-friendly guesthouses. Some beaches like Shirahama Ohama Beach in Shimoda also offer vibrant nightlife, making them popular for longer stays.
Are there dining options at these locations?
A6: This varies from beach to beach. Some have numerous dining options nearby, while others, especially the more secluded ones like Nishihama Beach on Hateruma Island, have limited facilities. It's advisable to plan ahead and carry your own food and drinks if necessary.
Conclusion
As our countdown concludes, it's clear that Japan's beaches offer much more than just sunbathing and swimming. From historical landmarks and unique landforms to vibrant nightlife and scenic beauty, these beach destinations bring diverse experiences that cater to every traveler. So, pack your sunscreen, put on your flip flops, and get ready to discover a new